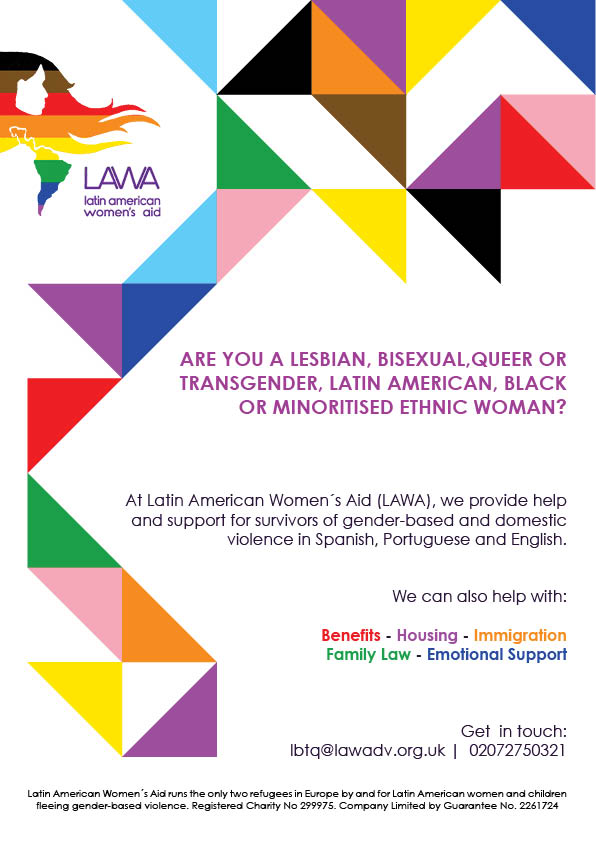 The LBTQ drop-in service offers information, advocacy and support in a wide range of areas which include domestic violence and other gendered forms of violence, welfare benefits, housing and emergency accommodation, LBTQ specific services, talking therapy, career and employment advice, skills development and community integration.
LAWAs' LBTQ Advice drop-in session runs every Tuesday, from 9.30am to 12pm.
You can download our outreach leaflet below.