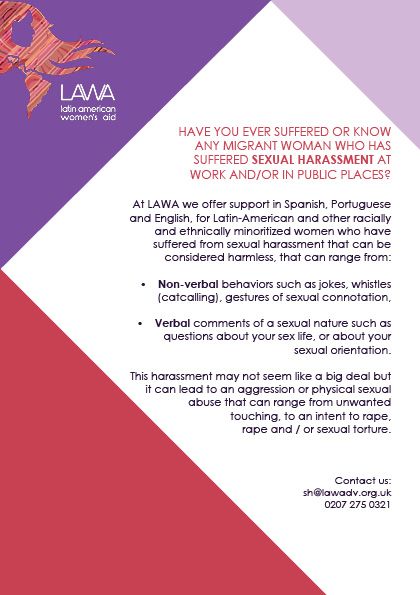 We are happy to announce that LAWA has a new Sexual harassment (SH) advisor to offer weekly specialist advice on SH focusing on BME and migrant women to overcome sexual harassment behaviours affecting women in various ways, including their mental health, finances and opportunities to progress with their careers.
From next Friday 1st of March onwards we will offer drop-in sessions every Friday between 9:30am to 12:00pm in order to provide advice related to any unwanted sex-related behaviour towards women suffering from this type of abuse.
This is a national project that will be operating in partnership between Latin American Women's Aid (LAWA), London Black Women's Project (LBWP) and Angelou Centre to provide specialist advice.
Download your own poster: